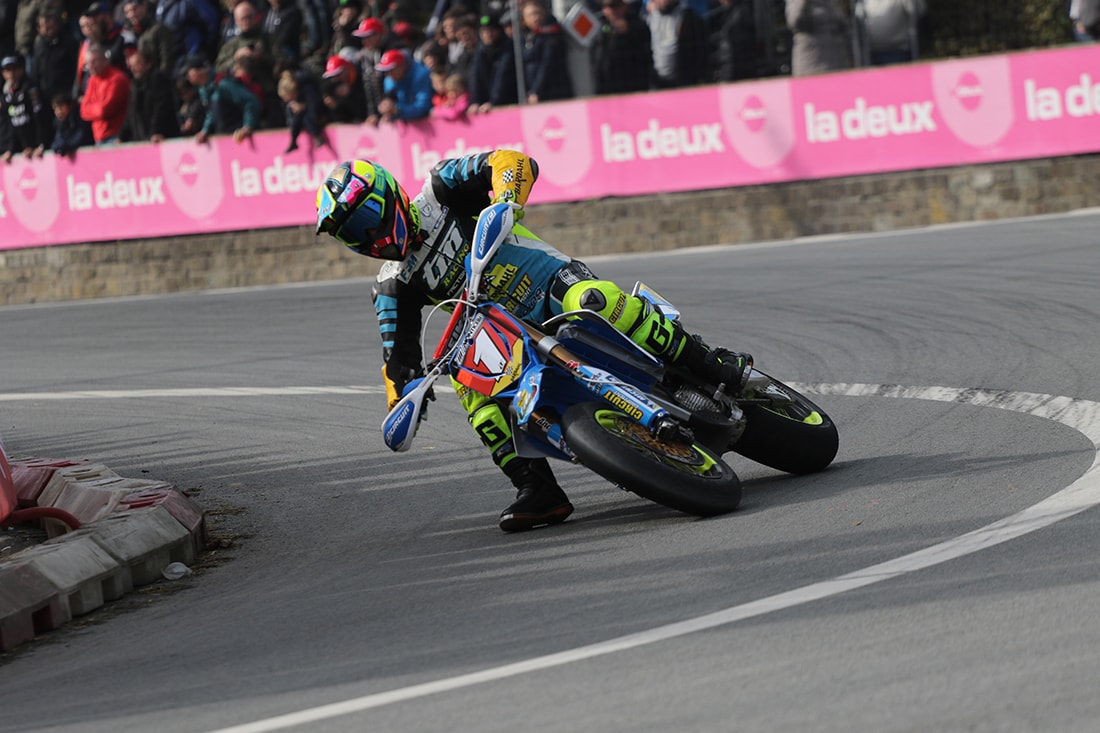 25 Jun

Thomas Chareyre wins the Ladbrokes Superbiker 2017 !

The small town of Mettet has again transformed to become, for a weekend, the center of attention of the motorbike planet. More than 350 pilots have made an appointment on the Namur route to fight.

It is again on the old road racing track that faced the plethora of pilots coming from all over the world. An atypical route, unique in its kind, appreciated by the drivers for its technicality, but especially for its proximity to the public. The Ladbrokes Superbiker is above all a unique atmosphere!

The public was not deceived and came in mass to applaud and support these knights of modern times. Despite a Belgian weather, nearly 25,000 people made the trip to admire the largest supermoto event in the world. An uninterrupted show for three days, mixing suspenseful races and breathtaking animations.

The final will certainly mark the spirits. It is an intense struggle to which the leaders of the discipline have surrendered. Three drivers quickly isolated themselves from each other: Markus Class, Lukas Höllbacher and Thomas Chareyre. Oversteps on the shoe horn and long slides have delighted the public. At the end of the race, Thomas Chareyre narrowly beat Lukas Höllbacher, Markus Class finishing the podium of the 31st Ladbrokes Superbiker.