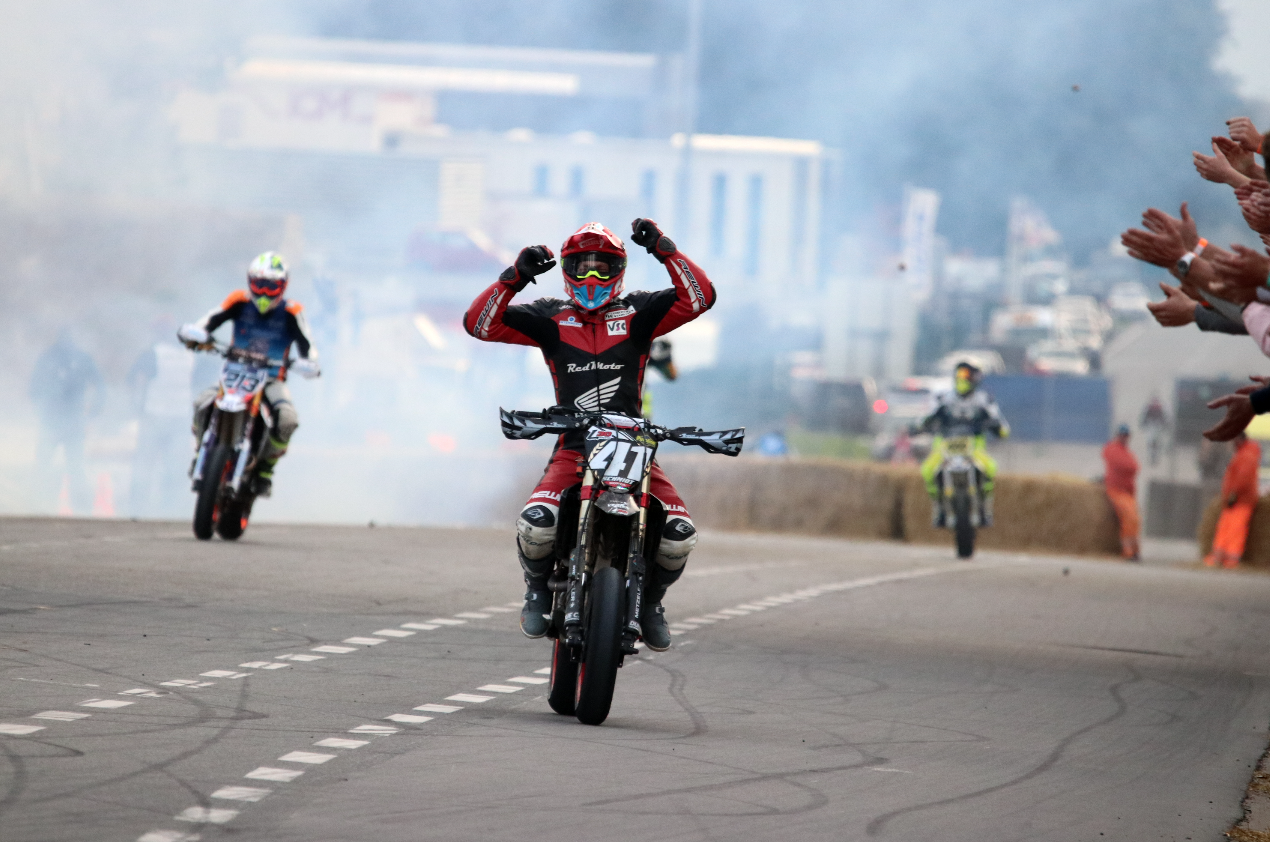 14 Oct

Second win in a row for Marc-Reiner Schmidt at Coyote Superbiker !

It was under a mild sky that the biggest supermoto event in the world was held this weekend in Mettet in front of nearly 25,000 spectators. Some 400 drivers from 26 different nationalities were at the start to fight for 3 days on the historical route of the Circuit Jules Tacheny. As is the tradition of the Coyote Superbiker, several stars from the various motorcycle disciplines mingled with the many amateur riders. The public, as always placed close to the action, was held in suspense by exciting races.

The highlight of the weekend was without a doubt the final of the Coyote Superbiker who saw the best drivers compete. Chareyre, Schmidt and Class fought a fierce battle. It was Marc-Reiner Schmidt (D) who clinched the victory (his second consecutive and third at Mettet), followed shortly by Thomas Chareyre (F), the seven-time supermoto world champion, then Markus Class (D).

The Superquader was won by Cédric Zbinden (CH), while Maxim Cluydts (BEL), the winner of 2018, took second place and Christian Mohring (BEL) took third place on the podium.